The Bridge of San Luis Rey war 1927 der zweite Roman des US-amerikanischen Schriftstellers Thornton Wilder (1897–1975). Ein Jahr später erhielt er für das Werk den Pulitzer-Preis für Literatur.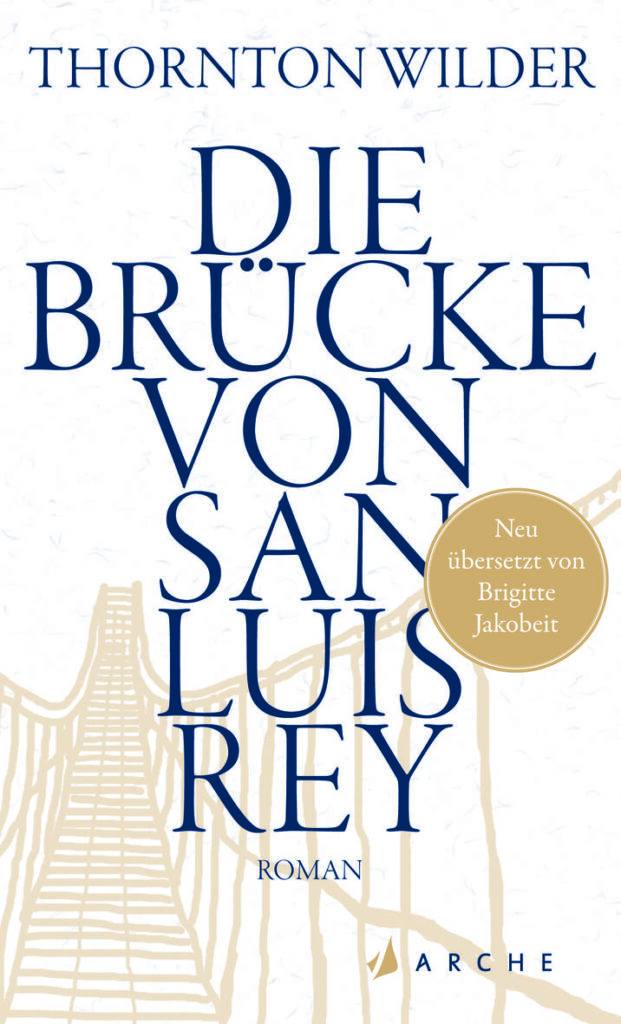 Die Brücke von San Luis Rey war das erste Buch, das in der 1944 gegründeten Verlags AG Die Arche erschien. Anlässlich des 70jährigen Verlagsjubiläums hat der Hamburger Arche Verlag im Oktober 2014 eine gelungene Neuübersetzung des Buchs herausgebracht.
Handlung
Die Handlung spielt im Peru des Jahres 1714:
Eine Hängebrücke in der Nähe von Lima stürzt ein und reißt fünf Menschen in den Abgrund. Ein Franziskanermönch wird Zeuge dieser Katastrophe und beginnt, dem Leben der Opfer nachzuforschen. Er will den Beweis erbringen, dass ihr Tod kein sinnloser Zufall war, sondern notwendig genau zu dieser Zeit und an diesem Ort eintreten musste. Und tatsächlich sind ihre Schicksale miteinander verbunden durch die Liebe in ihren verschiedenen Facetten, die leidenschaftliche Liebe, die unerwiderte, die Mutter- und die Bruderliebe. Und alle fünf standen kurz vor einem neuen Lebensabschnitt, als das Unglück sie ereilte.

Klappentext
Mehr zum Buch
Thornton Wilder: Die Brücke von San Luis Rey (Hamburg: Arche Literatur Verlag, 2014). 176 Seiten, ISBN: 978-3-7160-2721-9.