Heute vor 150 Jahren, am 26. November 1864, übersandte Charles Dodgson (1832-1898), ein kleines handgeschriebenes Buch mit der Widmung "Christmas gift to a dear child in memory of a summer day" an Alice Lidell (1852-1934). Das Werk trug den Titel Alice's Adventures Under Ground. Während einer gemeinsamen Bootsfahrt im Sommer 1862 hatte Dodgson die Geschwister Lidell mit Geschichten unterhalten, in denen Alice sprechenden Tieren und Spielkarten begegnet. Alice Lidell hatte Dodgson daraufhin gebeten, Alices Abenteuer für sie aufzuschreiben.
1865 veröffentlichte Dodgson den Text in einer überarbeiteten Fassung – unter dem Pseudonym Lewis Carroll – als Alice's Adventures in Wonderland. Das erste Manuskript enthielt noch 37 von Dodgson/Carroll handgezeichnete Illustrationen. Die Illustrationen in der Druckfassung stammten hingegen von dem Zeichner und Karikaturisten John Tenniel (1820-1914).
Das zwischen 1862 und 1864 entstandene Manuskript von Alice's Adventures Under Ground befindet sich heute in der British Library in London.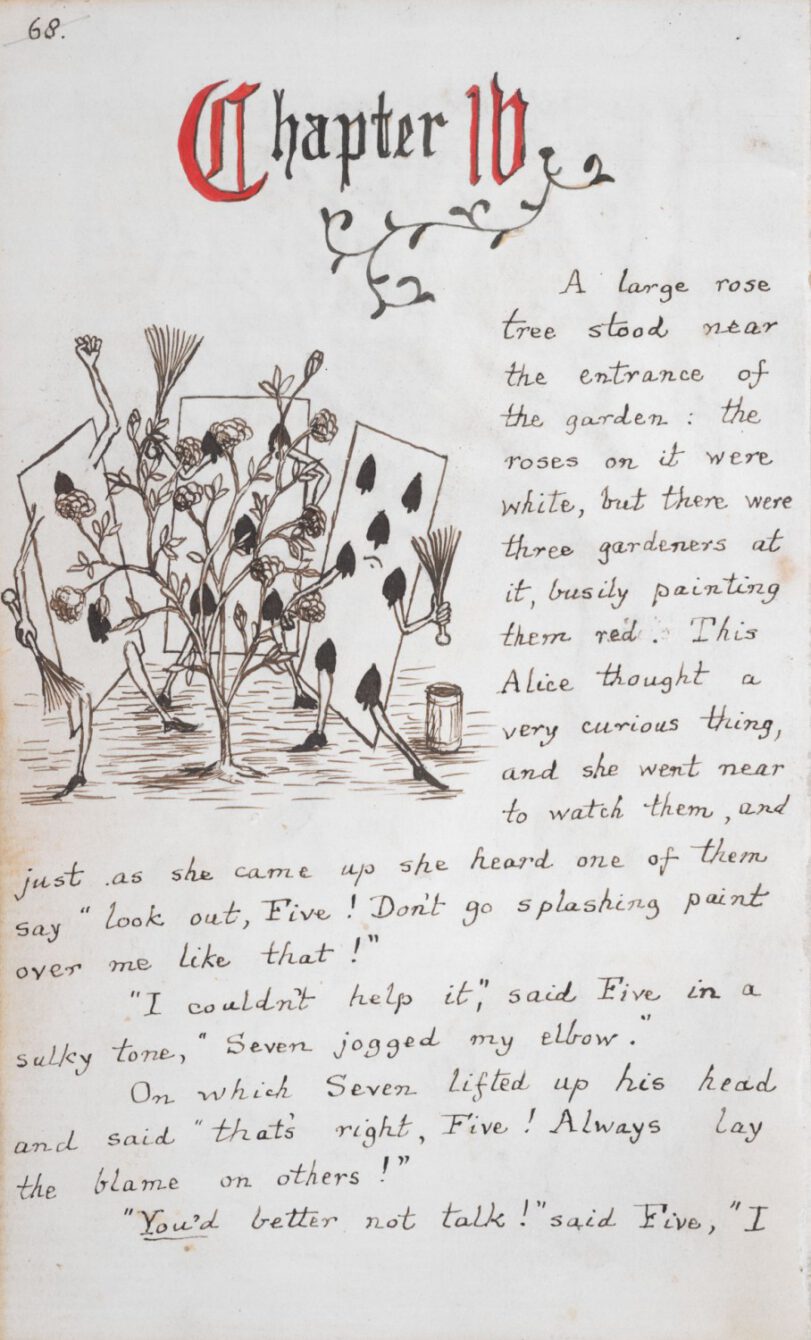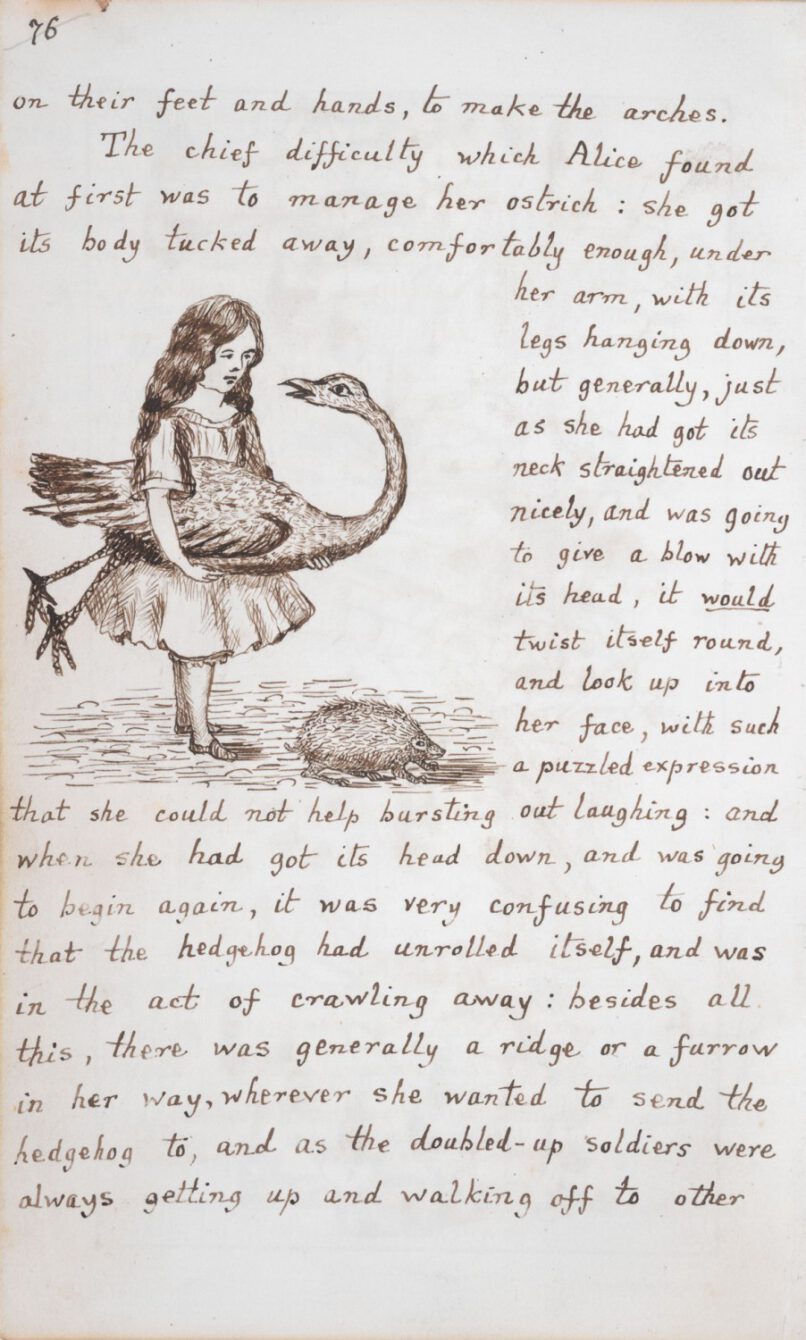 Das komplette Manuskript von Alice's Adventures Under Ground können Sie auf der Seite der British Library lesen.